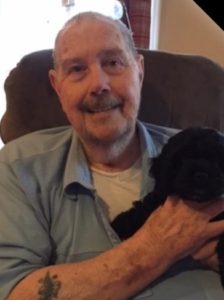 Mr. Dean Dillard Gregory, age 88, of Braselton died on Saturday, March 9, 2019 at Landmark Hospital in Athens, GA.
A native of Spartanburg, SC and the son of the late States J. and Clara Worthy Gregory. He was married to the late M. Elizabeth Gregory. He was retired from the VA Administration in Atlanta. He is a veteran who served 20 years in the military and retired from the US Air Force.
Survivors include his daughters Michelle Williams and husband James of Newberry, SC, Deanna Hughes and husband Danny of Flowery Branch, GA, two step daughters and their families; 6 grandchildren and 9 great grandchildren. Several nieces and nephews including Larry Gregory, Rebecca Horton, Pat Harris, and Kathy Page as well as great- nieces and nephews.
In lieu of flowers, memorials may be made to Northside Baptist Church, 1140 Curtis Street, Rock Hill, SC 29730.
Graveside  services with full military honors will be held at  Good Shepherd Memorial Park, 4164 Boiling Springs Road, Boiling Springs, SC, 29316 on Tuesday, March 19, 2019 at 1:00 pm. His nephew, Rev. Larry Gregory will be officiating his service.  Arrangements by Lawson Funeral Home, 4532 Hwy 53, Hoschton, GA, 30548, wwwlawsonfuneralhome.org, 706-654-0966.