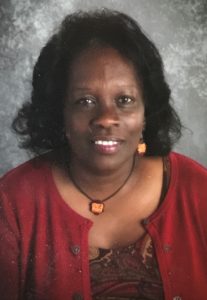 Hazel Donnor Brown, age 68, of Winder passed away Tuesday, August 20, 2019.
"I am the resurrection and the life. He that believeth on me though he were dead, yet shall he live." We rejoice that Dinky still lives and will one day meet her on the other side. God called home one of His very best when Hazel Dinky Donnor-Brown died peacefully in her sleep at her home on Pleasant Hill Church Road in Winder, GA.
Dinky, as she was known to everyone who loved her. She is and was much loved by all family and friends. Dinky was a dedicated elementary school teacher who diligently and creatively worked to ensure the success of her students in New York and Virginia. She touched many lives with her positive energy and spirit. She will be missed.
A memorial service will be held 7:00 pm Friday, September 6, 2019 at  Lawson Funeral Home Chapel. The family will receive friends 6:00 pm to 8:00 pm Friday, September 6, 2019 at the funeral home Thereafter, Hazel be laid to rest beside her mother in the columbarium at Our Lady of Mount Carmel RC Church, Harpersville Road, Newport News, VA. Arrangements by Lawson Funeral Home, 4532 Hwy 53, Hoschton, GA, 30548, www.lawsonfuneralhome.org, 706-654-0966.