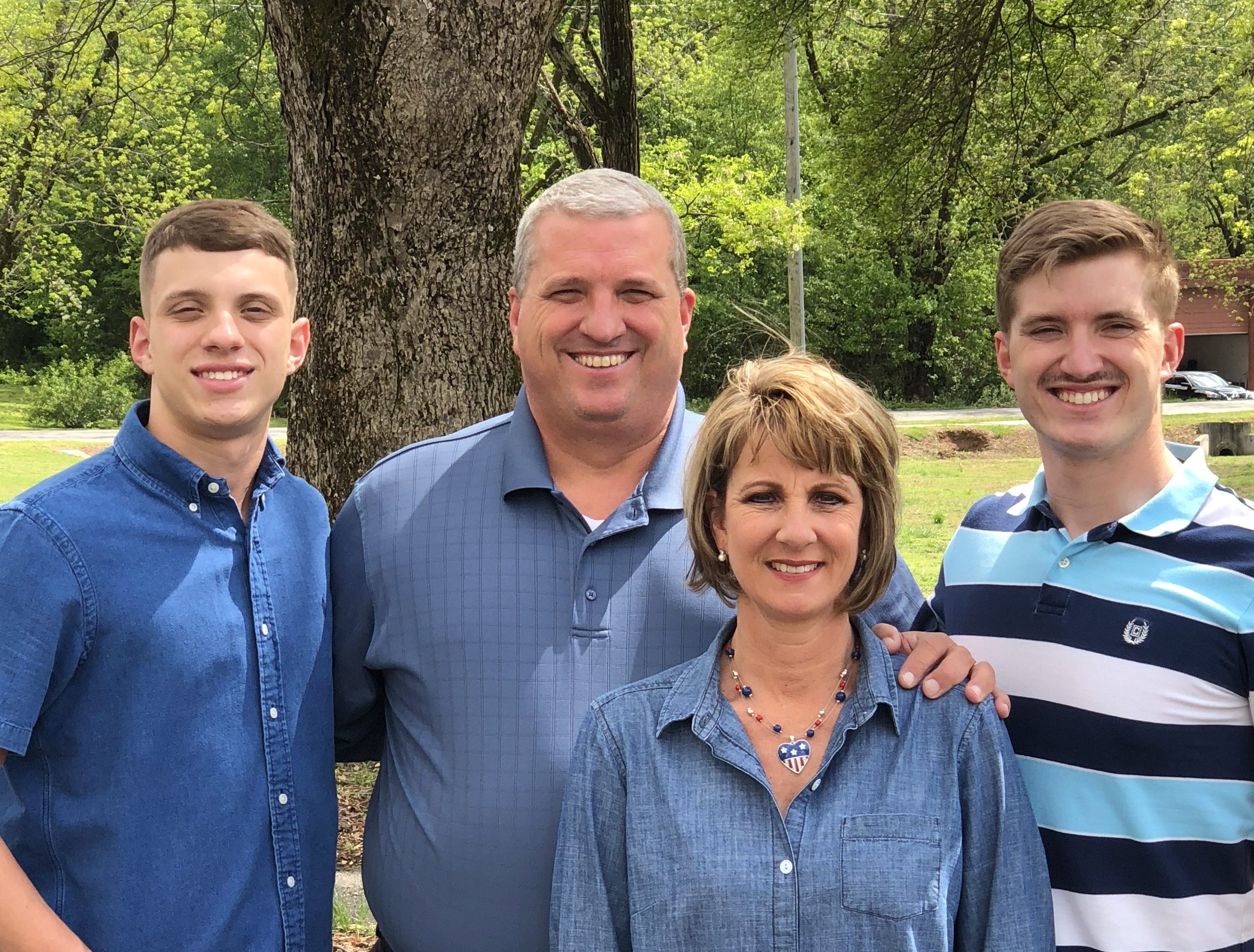 James Lawson
Owner/Lic. Funeral Director & Lic. Embalmer
James Lawson was born of a Navy Veteran.  Son of the Late Carl Kearny Lawson and Kathleen Maiden Lawson of Kentucky.  Raised in Sylvester, Georgia where James attended and graduated Worth County High School in 1984.
James worked for a local Funeral Home in Tifton for 4 years and then quickly pursued Mortuary College at Gupton Jones.  After College, James worked for one of the largest funeral homes in Atlanta, H.M. Patterson & Sons.
In 1993, James married his wife, Carla of 24 years and called Atlanta their home and have two boys.  After 16 years of marriage and diligently seeking their own business, God provided their business to be in Hoschton, Georgia.
James has over 30 years of experience in the funeral home business.
Carla Lawson
Owner
Born & Raised in Macon to Larry Wayne Hardy and Brenda Diane Short Hardy.
A 1987 High School graduate of Central High School.  After High School, Carla owned and operated a nail salon and then met her husband, James of 24 years and made Atlanta her home.
She did odds and ends type jobs before starting their family and becoming a house wife.
While finishing out her cosmetology License, she worked in a hair salon prior to her and James opening their family business in March 2010.  James opened their business as Lawson Funeral Home.
Always being self-employed, Carla knew the importance of running a business and caring for others.  Now she brings that same importance to their family business.
Carla is also an owner for Lawson Funeral Home and oversees day to day operations.
Griffin Lawson
Oldest Son of James & Carla Lawson
Born 1996 in Fulton County.  Griffin is a 2014  High School graduate for Mill Creek, where he played football.  After High School he did basic training in Parris Island and graduated.  Griffin is now a Sergeant in the USMC.
Will Lawson
Youngest Son of James & Carla Lawson
Born 2000 in Fulton County.  Will graduated Mill Creek High School in 2018 and was on the COED competitive cheerleader for Mill Creek and was on the school mascot.  He also on the 2017 WORLDS Champion  STEEL team at Stingray's gym in Marietta.  After high school graduation in May of 2018, Will joined the United States Marine Corps. Will is now a Pvt First Class at 8th and I in Washington DC and is on the Silent Drill Platoon.